There I was in early February 2020 thinking that this was my year! Perfectly planned with some big sporting goals set to be achieved, I had put together a training programme to reach my goal of a sub 3:15 marathon in Paris on the 5th of April.
THEN… BOOM! COVID-19 HAD SOMETHING TO SAY ABOUT THIS…
This was a challenge! I wasn't going to run a my own marathon, it just wasn't going to be the same. I'm one for specific goals so, after I had finished sulking, I realised there was a positive in the statement: Paris marathon POSTPONED. Not cancelled! Brilliant, I thought, I had nothing planned for October and I needed a challenge for the end of the year.
SUDDENLY YOU'RE IN AN OFF SEASON. THE QUESTION IS, "WHAT'S GREAT ABOUT THIS?"
I sat down and had a look at my training programme. This was easily transferable to start in mid-July, getting me ready for Paris in mid-October. Fundamentally the "season" had abruptly ended. What to do now?
Firstly, and most importantly was to come off the higher weekly and daily mileage and return to a level of mileage that was sustainable and relevant to the part of the "season" I was in. Which means no more long runs of 20-30+ km, less interval/speed sessions and chocolate! (yes – I'd been on a strict diet too). My body simply would not be able to sustain or maintain it until the new programme were to commence.
My current running programme is now injury prevention focused. I am doing 3-4 x 5-12 km runs per week, at a medium to fast pace. NO interval sessions and most importantly, strength and conditioning training. These valuable sessions prevent injury and more importantly (for my 3.15 marathon goal) improve my performance. Maybe I'll add in a swim or a cycle in case the Jersey Tri goes ahead later this year!**
"What?" you ask disbelieving, "why should the gym help my running? Surely running helps running?" Not so, and a word of caution here; there is also the very real possibility of doing too much which can result in injury and I will cover this in another piece.
How can we help? 6 reasons why this is the perfect time to book with a physio today:
1. This is the PERFECT time to think about why you are running the distance and speed you are, is it in line with your goals or the "season" you are in? Are you running for 2 hours because you are bored and can?
2. This is the PERFECT time to think about S&C, injury prevention and running form.
3. This is the PERFECT time to think about those rehabilitation exercises to manage those weaknesses and imbalances.
4. This is the PERFECT time to think about your sleep and relaxation strategies and let your body recover.
5. This is the PERFECT time to think about your body.
6. This is the PERFECT time to think about it all BECAUSE YOU HAVE TIME!
We can help you with all these challenges. Stay safe and run strong.
Book here or ring (01534) 490312.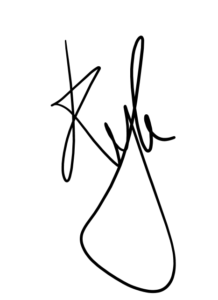 **P.S. – this is in the hope that the Jersey Tri will still go ahead in July and I could have a mid-term goal popped into the calendar. Let's leave that for another post shall we…