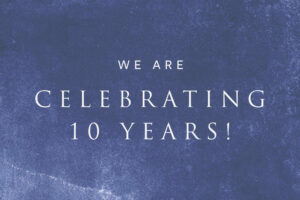 What an exciting few months we've had! We've been busy preparing for the 10th July, which marks the 10th birthday of JSSC, with a week's worth of events, announcements and competitions.
This is a time to not only celebrate, but also to thank you our loyal clients, consultants and fellow practitioners for continuing to work with us. We are extremely honoured and humbled that we have worked with so many great people over these years, helping them recover from injury or simply to get more out of their bodies. The JSSC has allowed us to become involved in so many parts of Island life and we hope to continue to do so for the next 10 years and longer!
Time for a new look…..
At the tender age of 10 we thought it was about time the JSSC website had a facelift. You told us that you wanted an easier to use website to navigate your way around our services, news and topical blogs on all things physio.
Something new…..
We are always listening to our clients and looking at ways in which we can offer new services that meet your changing needs. We are therefore thrilled to announce that we will shortly be adding the following clinic to our extensive list of services:
Running Clinic
Launching on Tuesday 11th July our new Running Clinic will look to assist those of all abilities in achieving their running goals. This could be preparation for that upcoming race, introducing you to running from scratch or aiming to improve your overall running speed and time. The clinic will include running analysis, a programme of strength and conditioning classes and running coaching.
We like to practice what we preach. Later this year, The JSSC will be putting our own methodology to the test when we take part in the Jersey marathon as a relay team. Hopefully not too many of you will be passing us!
Headache Clinic
In the coming months we will be looking to offer a Headache clinic to address those with headaches and migraines. At least 1 in 20 people suffer from some form of headache every day. Headaches or migraines caused by problems in the neck are often referred to as Cervicogenic Headache. A first of its kind in Jersey, Nigel uses a gentle approach that involves a sustained movement of the upper joints of the neck. It doesn't involve any manipulation or "cracking" of the neck.
Later in the year, we will also launch a Hypermobility Clinic and strength and conditioning classes for Back and Neck Pain. Keep in touch with us in the usual way and we will let you know more in due course.