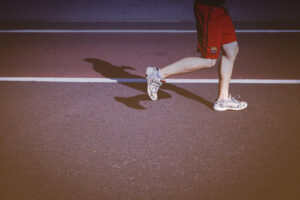 Your marathon maybe months away and your training schedule might not fully kick in for another month or 2 but its always a good time to start preparing your body. Marathon training is tough, but planning and preparation can make the marathon training and the race itself much more enjoyable and rewarding.
It's estimated around 90% of those training for a marathon will pick up an injury. Many don't make the start line let alone the finish line so how do you best prepare for one of the hardest endurance events around?
The formula is easy:
Intelligent training +Strength &Conditioning+ Planning=Marathon success
Top 10 Tips for preparing for marathon training;
Set goals – firstly you have to ask yourself what do I want to achieve with this marathon? Is it just to get round and conquer the 26.2 miles? Are you aiming for a PB? Raising for charity? Before you can plan anything you need to know what you're planning for. Your goals will effect every aspect of your training, especially your schedule…
Pick a schedule – choosing your marathon training schedule may be one of the most important decisions in terms of injury risk and race performance. If you're too optimistic you might face a rapid increase in mileage and an equally rapid trip to the physio clinic! Set your bar too low and you may never reach that cherished PB. Deciding well in advance can make a huge difference. Be realistic about how much time you'll have and make note of the initial weekly mileage because you'll need to build your baseline up to that.
Build a baseline – the next 2-3 months are a great opportunity to gradually build up your weekly mileage to a baseline that is close to where your marathon training will start. You're in no rush so build up by around 10% per week with the main goal to be running comfortably. If things start to ache, drop back for a week or two.
Deal with niggles – if you have a consistent niggle that doesn't seem to want to go away but isn't stopping you run, now is the time to nip it in the bud! Marathon training has a way of turning a niggle into a nightmare! See a sports physio and get it sorted!
Strengthen up – strength and conditioning (S&C) has a great many benefits for runners. Research suggests it can improve performance and reduce injury risk. Elite runners like Mo Farah who run around 140 miles per week make S&C a big part of their programme to help the body cope with the huge training load. With a couple of months to go before training fully kicks in you have time to build up strength. You may want to go for a general approach and strengthen calf muscles, quads, glutes and hamstrings but for best results see a sports physio or health professional for a personalised programme.
Plan your time – one of the hardest parts of marathon training can be juggling it with life in general. Demands of work, family life, relationships and other commitments don't just stop for a bit while you go running! Most marathon runners will have heard an exasperated love one exclaim, "you're running again?!" as you head out for another session. Now is a good time to work out how you'll find the balance and where you might add in another run or two without impacting on everything else. Running to or from work can be great – turn your commute into a training session. Early morning runs are useful too – you can be back before the other half wakes up! See if you can get your friends or family involved, they might be happy to run or cycle alongside you and stop you plodding the streets alone.
Get your kit sorted – tried and tested kit can make all the difference. Now is the time to test out shoes, running tops, gels, hydration fluids, recovery drinks and GPS watches.
Get support – the running community is fantastic at supporting fellow athletes.
Find some new routes – plodding the same path can get pretty boring after a while, explore your area and beyond and work out a few routes at various distances that you can plan into your schedule. Practice the Marathon route.
Consider other races – having a couple of practice races prior to the big one helps you try out kit and experience a race if you haven't before.
How you approach the lead up to marathon training is going to vary a great deal from person to person. We find a simple 3 runs a week with 2 strength and conditioning sessions works well. Build up strength in key areas then, and as training progresses, you can then swap another run in for one of your strength sessions. The remaining S&C session then works to maintain strength and flexibility throughout. Preparation schedule could look something like this;
Monday : S&C
Tuesday : Speed session
Wednesday : Rest day
Thursday : Middle distance run
Friday : S&C
Saturday : Rest day
Sunday : Long slower run
The aim of this approach is to reduce risk of injury and improve performance by building a baseline, avoiding large increases in mileage and working on strength and conditioning. Rest days are utilised prior to long runs and to prevent multiple consecutive days of training.
The key points are – gradually build up a baseline, think about your training schedule and swiftly deal with any injuries by calling us on 490312. 
Good luck!