Hello everyone,
I hope this newsletter finds you safe and well. The weather has been nice to us and today sounds like it will be a scorcher! What a great day to get out and enjoy scenic Jersey in spring bloom. If you can't get out and about, I've included an photo of some stunning wisteria for your enjoyment.
I am delighted to hear your stories of success in these challenging times. One lady in particular emailed me to tell me that just before lockdown she could hardly walk. I know that she has been trying to complete one of our free Pilates of exercise sessions on our YouTube Channel on a daily basis. Now she's doing at least four miles a day and working with weights too. What a fantastic achievement!
This just goes to show that doing something small on a regular basis can achieve big results. Consistency is key.
If you are interested to see how you might achieve something new or challenging why not have a read of Clare and Kelsei's blogs on adapting and habit snacking and stacking below.
Reopening the clinic
I know many of you are keen to get back in to see us. We are busy getting things in place for a return to work in the clinic when the lockdown levels ease. We do not have a specific date yet and this is not going to be an easy task.
The recommendation is that we still socially distance wherever possible. This will mean changes to the way we do things for physio, pilates and our strength and conditioning sessions. We will give you more details when we are allowed to open up. In the meantime, we are still here for you offering all of these 1:1 services online on zoom and other encrypted video links. Please call us 01534 490312, book online or get in touch with us reception@physiojersey.com if we can be of any help.
Following the recent government directive last weekend, we think that handwashing, alcohol gel and face masks will become the new norm in clinics for you and for us. It will allow us all to get back to a new normal. Strength class aficionados could consider the masks as something to increase your training intensity in classes!
We all need a little bit of inspiration:
Whilst we are still in more relaxed lockdown, please have a read of some more of our stories of coping with the changes that lockdown has brought for us. They might help you, just as they are helping us…
Kelsei's story…
How to get the best from your new exercise routine:
Kelsei reflects on how little control we often have over change in our lives. Read her thoughts on how small changes have helped her to manage over last few weeks They could help you too!
Read Kelsei's blog here
Kyle's story…
3 ways that physio can help to prevent training errors a.k.a. running injuries:
Kyle is back with another installment of his already popular blog. Today, he's looking at preventing injury as he tries to keep his fitness for THAT marathon!
Read Kyle's blog here.
Clare's Story…
How to make new habits a success in Lockdown; Go and grab a daily snack!
New habits fail because we usually aim too high and make them too big at the outset. Clare explores a novel way to make habits stick..
Read and watch Clare's blog here
£4512 raised for local charities.
Chris Stephens and his three friends completed their sponsored virtual triathlon and have so far raised a staggering £4512. Thank you to all of you who visited their just giving page from our last newsletter and pledged support. You can still donate via their just giving page here.
And last but not least…
On behalf of Clare, Kelly, Kelsei, Kyle, Lorianne, Luke, Nigel, and myself, may we take this opportunity to encourage you all to stay safe, mask up, enjoy the lovely weather!
Together we will take care of one another.
We will be on hand to support you whenever you need us not just this year but throughout your lifetime.
Get in touch Book here or ring (01534) 490312.
Kindest regards
Lisa
Lisa Mann MCSP ACPSEM, Cert Ortho Manual Therapy, Cert Sport
Director & Physiotherapist
P.S. We also keep in touch with you through social media. We endeavour to push out honest messages on Facebook, Instagram and Twitter. Share your ideas, stories and inspiration on our facebook page and be sure to 'Like and Share' the word!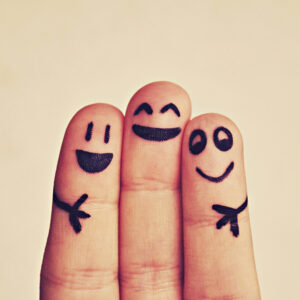 Telephone: 01534 490312
Fax: 01534 490234
The Jersey Sports& Spinal Clinic
The Island Medical Centre (IMC) First Floor,
14 Gloucester Street,
St Helier, Jersey,
JE2 3QR
Share
Tweet
Forward